Innovation digital X-ray Vision from NMTG
The Visaris X-ray product provides crystal clear imaging of all imaging anatomy at significantly lower doses than film and CR devices.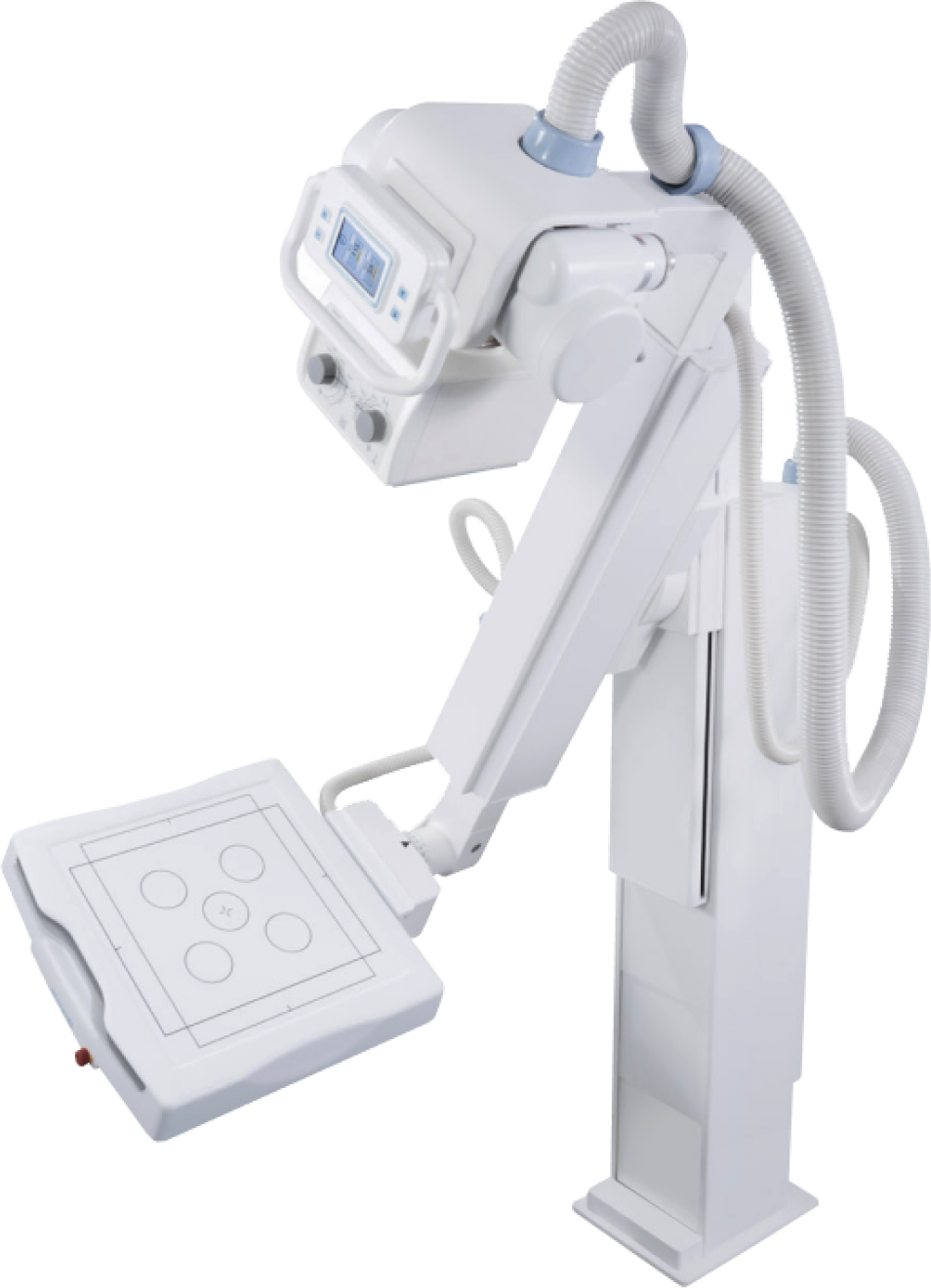 Lower dose - clearer image
With Visaris you can use direct digital acquisition with optimally adjusted, anatomy specific imaging.
Actually Visaris makes a high level of images with easy controls of all system components, enables high level of exam automation and lower doses compared to film and CR devices.
Vasaris has a wide range of X-ray equipment models, which allows you to choose the best device for your clinic or medical center.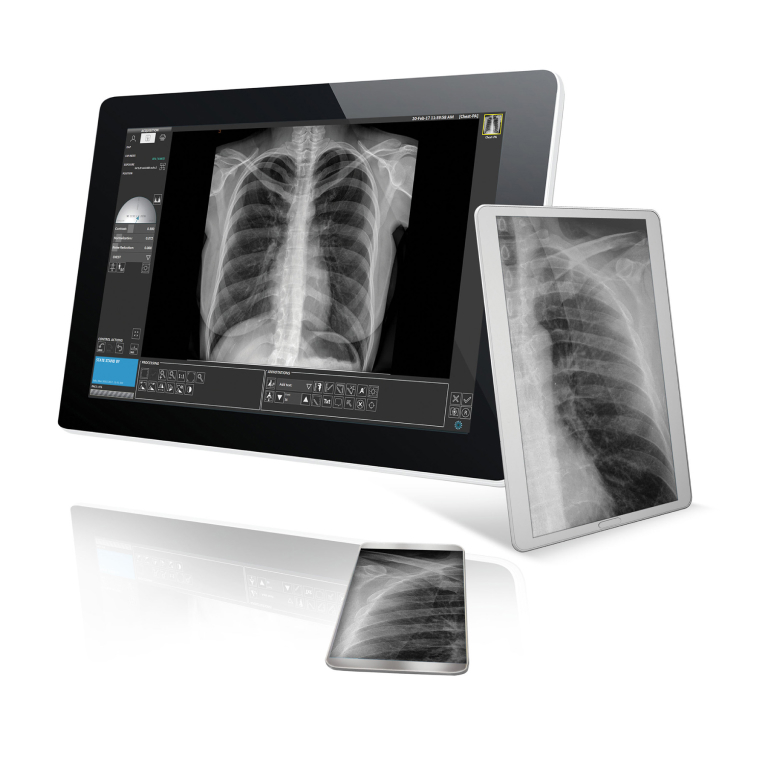 FLOOR MOUNTED X-RAY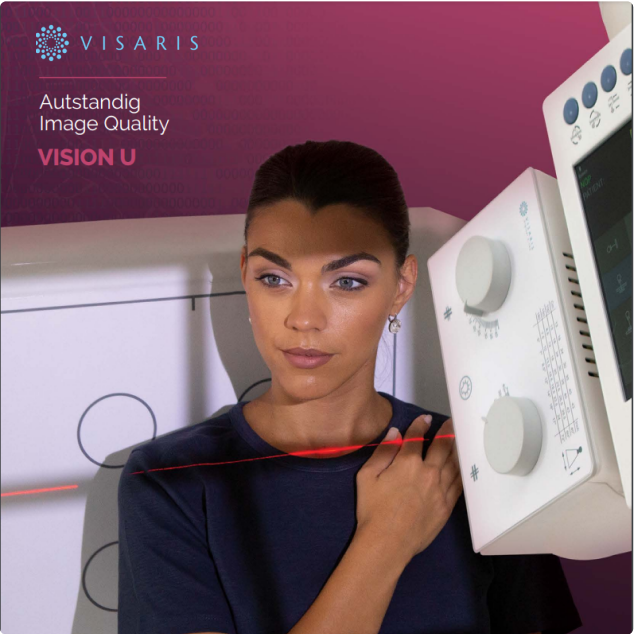 Vision U
High performance digital imaging
Read more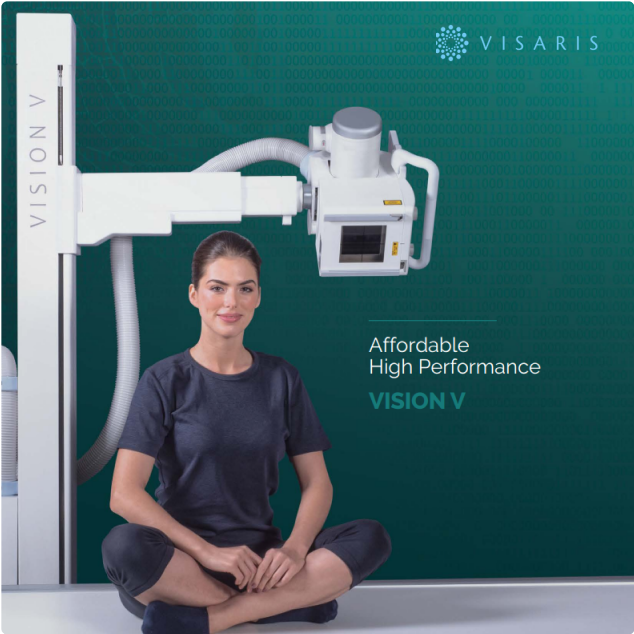 Vision V
Flexible design for optimal results
Read more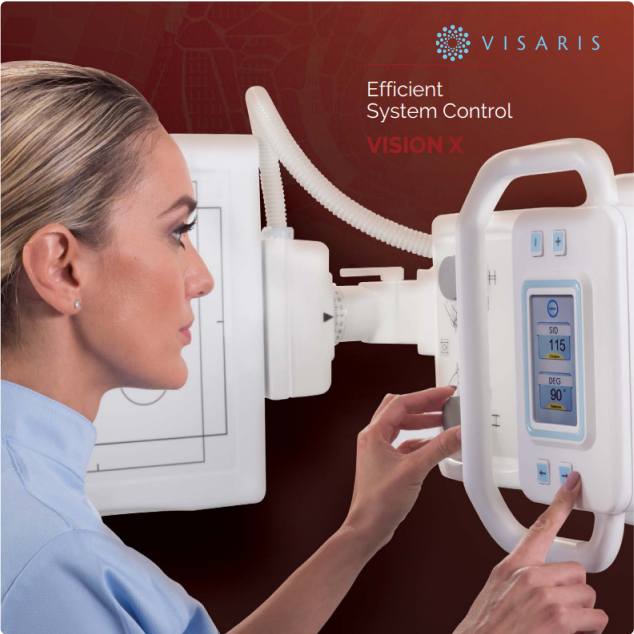 Vision X
Simple and effective
Read more
Overhead X-ray
Vision C is a universal digital radiography system with fully modular stand design configurable to all diagnostic radiography needs. Available in fully motorised auto-positioning configuration with manual override capable of practically all radiographic techniques or in more affordable manual configurations Vision C can be tailored to your specific needs. Automated system positioning, exam set-up, acquisition and archiving on the Vision C provides unparalleled imaging efficiency, experience and diagnostic accuracy.

The base of Vision C is a highly mobile, light weight, overhead tube stand that can be combined with a range of patient table options and detector stands using combinations of fixed and portable detectors.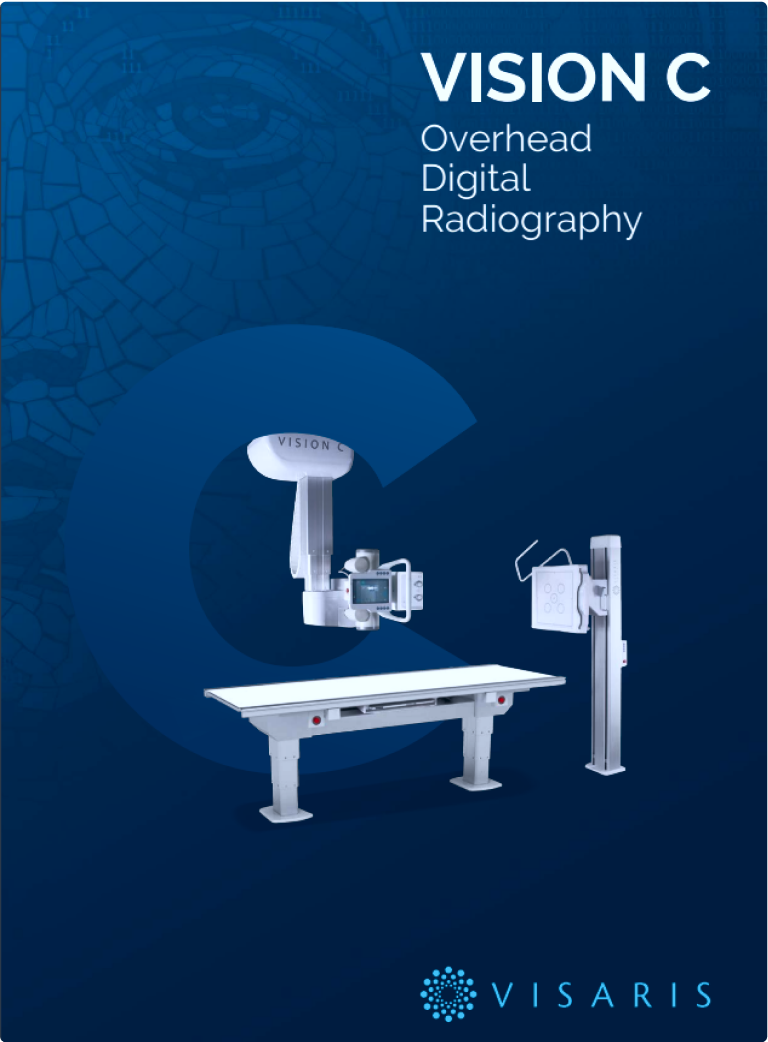 Need Visaris but still have questions?
Consultation
More about Visaris X-RAY diagnostics
Best prices and service
NMTG offers a wide range of X-ray equipment, including Vision equipment and software. Extensive experience in the field of equipment for medical centers as well as qualified specialists allow us to work with leading clinics in Europe.

All medical equipment that we provide you can get quickly and at the best price.
Personal support
Need Visaris but still have questions?
Consultation
NEW MEDICAL
TECHNOLOGIES KFT
State registration number: 01-09-325412
Tax number: 26347578243
Address: 1133 Budapest Váci út 76, T2 földszint
Tel: +36 70 429 39 29
Mob tel.: +36 20 324 73 21
Email: promo@nmtg.eu
Commercial Director: Szabo Ferenc
Call me back